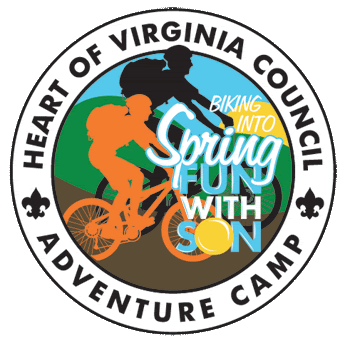 Biking Into Spring POSTPONED UNTIL 
MAY 6 – 7, 2017 DUE TO WEATHER
FUN WITH SON POSTPONED!!!
DUE TO EXPECTED INCLEMENT WEATHER FUN WITH SON IS BEING POSTPONED UNTIL MAY 6-7, 2017
__________________
IF YOU ARE UNABLE TO ATTEND THE NEW DATE CONTACT cindy.morris@scouting.
org by April 26th to receive a refund. All registrations will rollover on the 27th for the rescheduled event.
__________________
If you still wish to go camping the weekend of April 22 – 23, you are welcome to do so. You will be able to tent camp in the Baloo camping area. However, no program or food will be provided.
Find more information at: http://www.cubadventurecamp.net/spring.html